Esports Tournaments: Different Tournaments To Watch Out For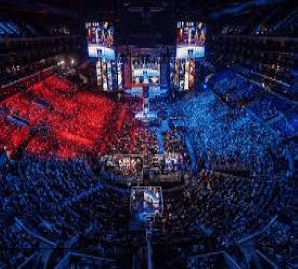 Whether you're out to watch eSports tournaments for the sheer fun of it or if you're aiming to bet on eSports, the first thing you actually need to know is what kind of Tournaments there are in this category in this day and age. As what you may have already found out, eSports have become a gargantuan industry already, to the point where it can come toe-to-toe with other sports throughout the globe. From diverse Multi-player Online Battle arena or MOBA games like Dota 2, Leagues of Legend and even first-person shooter games - you'll be able to see heaps of games and tournaments to watch today. Here are some of the most famous eSports tournaments today that you need to keep tabs with, especially if you're a player from Canada who's planning to bet on eSports sportsbook sites for Dota 2 live, league of legends or any other eSports games.
Dream Hack
This production company is known for many things, one of which that it's most known for, is its specialization in holding eSports Tournaments and even other types of gaming conventions. You'll be amazed at the size of events that Dream Hack executes throughout the years as it has even been recognized by the Guinness Book of Records for having one of the most powerful internet connection, biggest LAN Party and Computer Festival throughout the globe. Aside from the amazing competition they provide for eSports tournaments and their tons of contribution to the eSports industry, they also hold Live Concerts, Expos, and even competition for Digital Arts.
World Cyber Games
Being Sponsored by two of the biggest brands in the technological world today - Samsung and Microsoft, it is not surprising that WCG has become one of the most renowned eSports Event that's operated and handled by South Korea. Just as how its name may suggest, it's more of an emulation or a way to mimic what we've all known as the Olympic Games for Sports. With this aim, it has provided a setup that is as close to the Olympics as possible - from the gold to bronze medals, down to the ceremonies involved in the event.
Intel Extreme Masters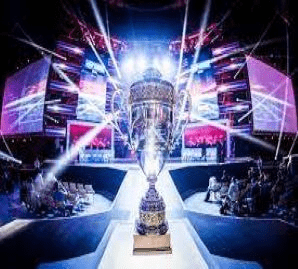 This eSports Tournament offers a series of tournaments for players, fans and even bettors to enjoy throughout the year worldwide. The events hosted and operated by Intel Extreme Masters are sanctioned by none other than the ESL, ensuring a great and memorable experience for everyone. On top of that, they have one of the richest set of games for you to enjoy watching or to bet on - from League of Legends, Starcraft II, Quake Live, Counter Strike GO and many more.
eGames
Just like the World Cyber Games, the EGames operate like the Olympic games and its mechanics involved players representing each country. Although it may be relatively new with its first tournament on 2016, there's tons of anticipation for its future seasons. It is important to remember though, that this is an independent eSports tournament Organization and not a form of tournament handled by other companies.
League of Legends World Championship
Hosted By Riot Games, the League of Legends World Championship is one of the most highly anticipated eSports tournament around the globe. With unbelievable prizes to boot, there's no doubt that players, fans and bettors alike would be pumped up to watch the games on this tournament. All in all the game has already executed up to 8 championships and is expected to have more in the foreseeable future.
Twitch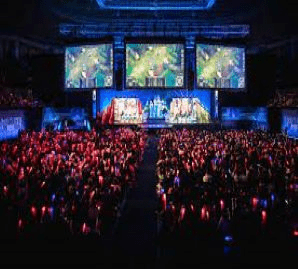 Known as one of the highly known live streaming site today - Twitch is the best place for you to keep in touch with diverse eSports tournaments today and watch until your heart's content. Whether you are a player or bettor who wants to watch the game's progress for fun or for analysis, Twitch would surely bring you up-to-date live videos to have fun with.
If you're a player, this competition can become the key for you to make it big in the eSports scene. On the other hand, it could also be a place for you to have fun watching your favorite teams and even learn from them. If you're abettor, make sure that you place your bets on the right site to make the most out of this huge opportunities.