Key eSports Statistics You Should Know About
Electronic sports (eSports) is a flourishing global industry where talented video game players compete against each other in the same manner that regular sports hold competitions in football, basketball, and baseball. It's no wonder there are so many eSport statistics that'll surprise you.
Electronic sports encompasses competitions in many different games. Contrary to popular opinion, eSports isn't just an activity taking place in the basement of unemployed young adults. The industry is for real and growing globally. In fact, more people (43 million) viewed the world finals of League of Legends than Game 7 of the NBA Finals in 2016 (31 million).
Perhaps you play some of these games. Perhaps you religiously follow electronic sports events and rue any time a match takes place without your knowledge. Or perhaps you happen to have friends or a partner who's obsessed with video games and this has made you learn a little more about professional video gaming.
Even if you have no clue about eSports, the following mind-blowing statistics will definitely grab your attention.
Who Plays eSports?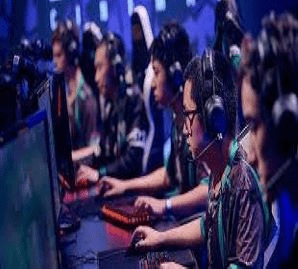 Everyone can play electronic sports. It's free and exciting, especially with pals. But to become a pro player, you must be prepared to put in the shift like in any other professional sport.
Electronic sports isn't for men only, contrary to popular opinion. Many women are getting into the sport. In fact, 29% of the e-game's audience was female in 2017. Based on 2018's statistics, 15 to 30% of the audience was female, while female gamers are 30% and increasing.
As expected, electronic sports is attracting more teenagers and younger adults these days. But here's the best news: it's a global obsession. In fact, China alone has 260 million people either watching or playing eSports. The figure keeps rising as well.
Europe and North America aren't that far behind, while South America, Southeast Asia, and even Africa and Australia have gotten in on the act.
Incredibly Popular eSports Games
The hottest eSports games are multiplayer team-based ones--typically online battlefields. They're fast-paced and dynamic, with numerous actions taking place simultaneously. These are the most popular eSports games, according to a January 2020 report.
League of Legends
Counter-Strike: Global Offensive
Dota 2
Overwatch
Hearthstone
Viewer Retention
Esports really excels when it comes to attracting and retaining viewers' attention. Major events streamed on Twitch from August 2015 to June 2016 chalked up hundreds of millions of viewing hours in top video games.
League of Legends led the way with 263.8 million hours, followed by Counter-Strike: Global Offensive and Dota 2 with 229.2 million and 201.3 million hours respectively.
Globally, 34% of men spend less than 60 minutes viewing eSports and 55% watch the games for 1 to 4 hours a day. About 24% of women watch eSports for less than 60 minutes and 65% watch the games for 1 to 4 hours daily.
Mobile eSports Statistics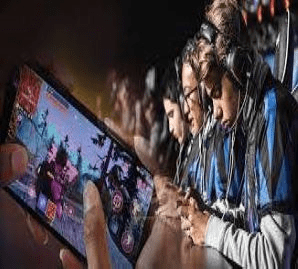 Mobile electronic sports gaming is a recent emerging trend, which will further diversify audiences and boost female participation. Asian markets are leading with professional events for Clash Royale, Honor of Kings, and Arena of Valor on iOS and Android. But this is impacting the North American audience with viewership increasing fast in all ages.
China is still leading in mobile electronic sports gaming with Western countries catching up. For example, the 2017 Vainglory World Championship attracted an audience of 46, 298 on Twitch.tv and 49, 314 watchers on the English stream. This is a considerable jump from 2016's figures with 22,715 and 21,767 viewers respectively.