The 4 Biggest eSports Games Today
eSports is a massive industry that has grown exponentially in recent years but it still remains a bit of a mystery to those who aren't among the several hundred million fans worldwide.
While you may be familiar with the insanely successful eSport game titles like Fortnite or Call of Duty, there's a myriad of video games available on the market, popular among various groups of professional and casual gamers. There are also games that are popular across different demographics.
That being said, it is interesting and helpful to check out what eGames people most like to play at present. So, here are 5 of the biggest electronic sports games today.
Counter-Strike: Global Offensive
The latest in a series of the popular Counter-Strike first person shooter multiplayer games, Counter-Strike: Global Offensive rules the eSports roost with million-dollar event prize pools backed by software developer Valve, who organizes and co-sponsors the "Majors" tournaments. On the other hand, many third-party organizers, including Electronic Sport League, hold smaller regional tournaments.
Download the game, get playing and pick your side. Will you be a terrorist? Or will you be a counterterrorist? Then get into a shootout in pursuit of some high-stakes goals. Based on your game mode, you can get into intense bomb defusal scenarios or real life-inspired death-match situations with friendly fire.
League of Legends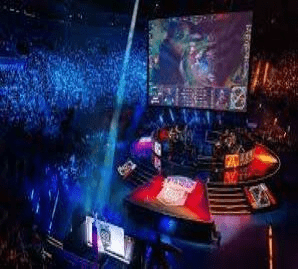 Riot Game's smash hit, League of Legends (LoL) is consistently rated one of the top eSports games in the world. It's also one of the most-watched games on Twitch for several years in succession.
In League of Legends, players choose their characters and a battle lane. And then the countdown starts. The goal? Each team must find their way through the map and kill the Nexus of the enemy before they bring down yours. Kill opposing minions and turrets on your way, and always keep tabs on the tall grass because that's where danger may lie. To succeed in League of Legends, you'll need top-drawer maneuvering and tactics.
Fortnite
Fortnite was initially released as a third person shooter or player vs. environment multiplayer crafting-survival game, but it was quickly remodeled into a player vs. player experience when Fortnite Battle Royale was released.
Fortnite uses an Armageddon scenario: Ninety-eight percent of people in the world have disappeared. The remaining 2 percent, to which you belong as a gamer, are at risk of zombie attacks by creatures known as "husks".
As a gamer, you have to carry out various duties. This includes doing away with zombies, gathering resources and rebuilding sections of civilizations through the so-called "forts", and taking on other players. The last person standing wins.
Call of Duty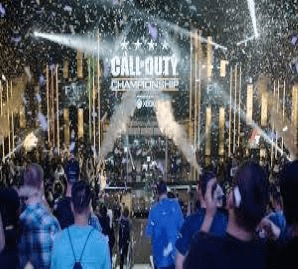 Call of Duty is one of the biggest eSports game series in history. The series started in 2003 with the release of the first Call of Duty version for Microsoft Windows. Console and handheld versions followed soon, as did various spin-off games and sequels.
In Call of Duty, you take the role of an infantry soldier. You use the World War II firearm twice. The game itself recreates the battlefields of World War II.
The game has several missions you must accomplish so you can earn promotion to the next role in the military for further more complicated missions. There are four levels in Call of Duty. Each duty comes with a specific limit on wounds you can endure as a soldier. The game has 26 missions in total, so you must accomplish all of them to win.