What Are eSports Scholarships?
You can actually win an eSports scholarship just by playing video games. That's right! While eSports only became a varsity/college sport fairly recently, there are more than 100 schools with official electronic sports teams today. Moreover, many of them offer scholarships.
So what games can get you an electronic sports scholarship? How do you win an eGames scholarship? In this piece, we go over this couple of questions in great detail. Keep reading to learn more.
What Games Qualify for eSports Scholarships?
University programs award scholarships to video gamers who do well in a broad variety of popular games. These kinds of games include:
Sports games like FIFA, Madden, and Rocket League
Fighting games like Mortal Kombat and Street Fighter
Real-time strategy games like StarCraft 2
First person shooter games like Counter-Strike Global Offensive, Fortnite, Overwatch, Paladins, and Player Unknown Battlegrounds
Multiplayer online battle arena games like Smite, Heroes of the Storm, Defense of the Ancients, and League of Legends
Collectible card game like Hearthstone
3 Ways to Win an eSports Scholarship
You can access video game scholarships in many ways, but how do you better your odds of laying your hands on that money? Follow these three tips.
Know How Your Favorite Teams Recruit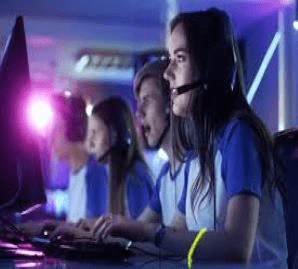 There are several ways in which schools recruit eGames players. They can simply host trials for students currently in school, or have a more involved process with recruiters that begins while prospective players are in high school.
Are there high school eGames teams you're especially considering joining? If so, visit their websites to find out how you can sign up with the team. They'll typically have information about when trials will be held and how you can get in touch for an interview.
Create Your Brand
In schools that pick gamers by simply holding trials for current students, you simply need to turn up and show them what you can do. But if you're looking for a school with a more elaborate recruitment process (these are usually the ones that hand out bigger scholarships), you will probably need to dig a little deeper to get noticed and get a chance to trial with the team.
Once a school's interested in a gamer, the coach will check out their online activity, like their Discord conversations and Twitch feed to learn more about them. While each school has its own qualifications, schools will generally assess you on these factors:
Video games you play
How long you play in a week
Battle.net ID
Discord tag
Gamer tag
Highlight video
Twitch channel
Ensure that your information and channels are the strongest they can be, especially in the video games a school is signing up players for.
Contact Current Players and Coaches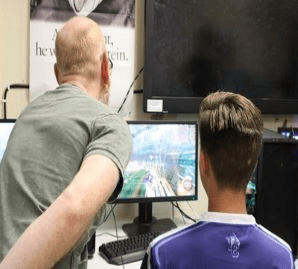 As eSports is a very new sport in colleges, many teams haven't even celebrated their third anniversary and might have less information online.
To find out if a school has eSports scholarships, which video games they need players for, how you can join and so on, getting in direct contact with their eGames coach is a great way. This will not only get you all the information you need, it'll also prove that you're dead serious about joining the school's eSports team. Besides, creating a rapport with the eGames trainer early on will help you when the time for recruitment comes.
Similarly, many schools put profiles of their video game players online, and you can talk to the players to learn more about them, including what they like and don't like and so on. This will help you decide whether a given eSports program is right for you or not.